For New Volunteers:
Why does HandsOn ask for a $25 activation fee?
HandsOn Greater Phoenix asks for a one-time $25 activation fee when creating your account to help cover the cost of our technology system and to ensure all our calendar projects have what they need to be successful.
We are asking volunteers who value what we provide to pay a small fee to help us provide meaningful volunteer opportunities to the community through our online platform. And remember, you can waive the activation fee during the registration process if you are experiencing economic hardship.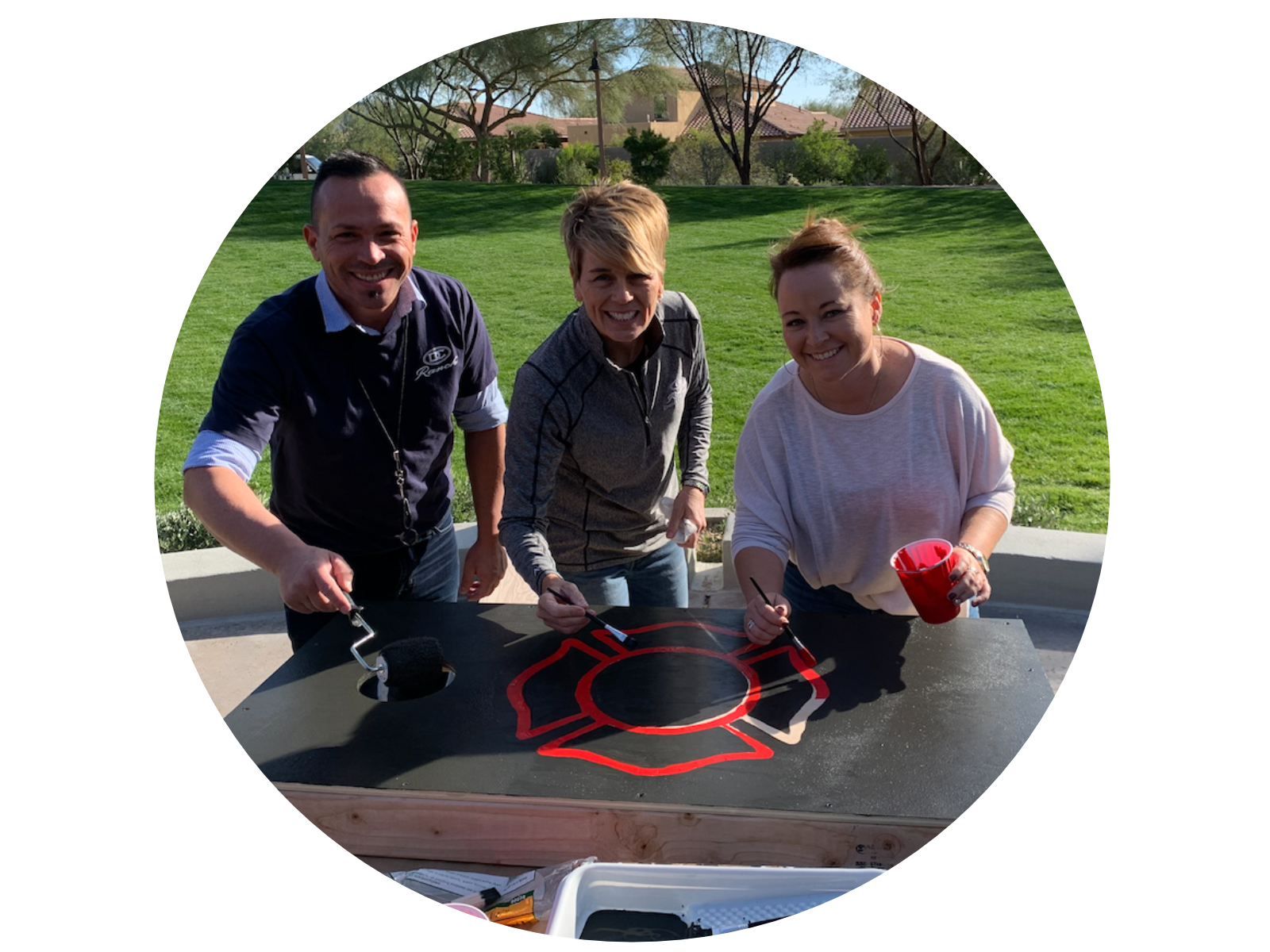 What if I cannot afford to pay the activation fee?

If you are unable to pay the $25 activation fee at the time of sign-up, that's okay. We offer the option during the registration process to opt out of paying the fee. You will still be able to volunteer through HandsOn Greater Phoenix with the full benefits of any other volunteer.
We do ask, however, that you pay the activation fee if you are able. The money received from the activation fee allows HandsOn to continue doing meaningful work in the community.
How much time do I have to commit each month?
It's entirely up to you! Our goal is to make volunteering easy for everyone to fit into their busy schedules, so we offer projects with varying commitment levels. You can volunteer as much or as little as you like, based on your schedule. Volunteer projects last between one and four hours.
Does HandsOn sign off on court-ordered hours?
Due to the short length of our volunteer projects, we do not encourage completing court-ordered community service through HandsOn. If you do wish to complete your court-ordered service with us, please ask the Volunteer Leader to sign off on your hours after the project.
Please note, volunteer opportunities with "Referral" in the title are managed by our partner organizations. HandsOn cannot sign off on hours served for referral opportunities. Please confirm your hours can be verified by the partner organization by contacting the opportunity coordinator listed under the project description.
For Current Volunteers:
Can I volunteer with my family?
Yes! Please notify the opportunity coordinator if you plan to bring members of your family. Adult volunteers must create their own accounts to sign-up for a volunteer opportunity. Minors under the age of 18 can be added as guests under an adult's registration.
Please be sure to check the project description to verify your children are of the appropriate age to attend before notifying the opportunity coordinator of their participation.
Can I bring a friend to volunteer with me?
We love when you ask your friends to volunteer with you, but please have them create an account and sign up individually. This ensures all participants receive information directly and helps HandsOn maintain an accurate headcount of volunteers.
Can I volunteer with a group?
Yes! Groups are encouraged to volunteer through both our Opportunity Calendar and through our Business Services program.
If you are a community group that would like to volunteer for an event on the Opportunity Calendar, please have each member of your team sign up for an account with HandsOn Greater Phoenix, pay the activation fee, and then sign up for the specific project. If you are a company volunteer group, please visit our Corporate Volunteering page to explore your options.
If you are having difficulties signing up for an event, please reach out to molly@handsonphoenix.org for assistance.
What about youth groups (ages 15 & under)?

For youth groups with children under 12, one adult chaperone must be present for every five children; for youth 13 and over, one adult chaperone must be present for every ten children. Please contact the Volunteer Leader to inform them of your intent to participate with a youth group and ensure they reserve space for your youth group.
Each youth volunteer who will attend the group project without a parent or guardian MUST bring a signed Youth Waiver to the project.
When do youth need to bring a Youth Waiver to a project?
Some projects allow youth under the age of 18 to volunteer without a parent. If a minor wishes to attend a project without adult supervision, they must bring a Youth Waiver signed by their parent/legal guardian. Parents attending a project with their children do not need to provide Youth Waiver forms.
Please be sure to check the project description to verify the minimum age for volunteers attending without an adult.
What if I can't attend the volunteer project I signed up for?
If you can no longer attend a project, please log into your account to remove yourself from the sign-up list. From the drop-down menu, select Volunteer > My Account > Overview. Find the project under "Upcoming Opportunities" and click "remove me" on the right-hand side. This is important, as our projects depend on a specific number of volunteers to complete work tasks.
Where can I find the full address for a volunteer opportunity?
Once you have signed up for a volunteer opportunity through the HandsOn website, you will receive a confirmation email with the full address. Prior to signing up, volunteers can only view the area Zip Code.
How do I grow my involvement with HandsOn?
If you'd like to take on more responsibility, becoming a Volunteer Leader is a great next step! Volunteer leaders lead projects on a recurring basis, creating a fun and safe volunteer experience. If you're interested in becoming a Volunteer Leader, please fill out our Volunteer Leader Application.
What if my question isn't answered here?